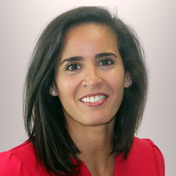 Senior HR Performance Consultant
As at the beginning of each year, the CARSAT (Caisse d'Assurance Retraite et de la Santé au Travail) and the CRAMIF (for the Ile de France region) notify companies of the rates of occupational injury and disease contributions that will be applicable to their various establishments for the year 2023.
Your WC contribution rates represent a significant cost to your company and thehe optimized management of occupational risks is the key factor in controlling your associated costs.
It is therefore important to analyze your AT contribution rates influenced by many factors (claims incurred, number of employees taken into account, risk code, payroll, etc.), especially since the regulatory deadline for contesting the AT/MP rate is 2 months from the notification.
Find in this special file :
How is it notified? 
How is this 2023 AT/MP rate calculated?
What do we mean by workforce?
Particularities in the construction industry and in Alsace-Moselle?
How is the individual net rate calculated?
What are average costs?
The average cost scale
Latest news
To access the special file, fill out the form below.