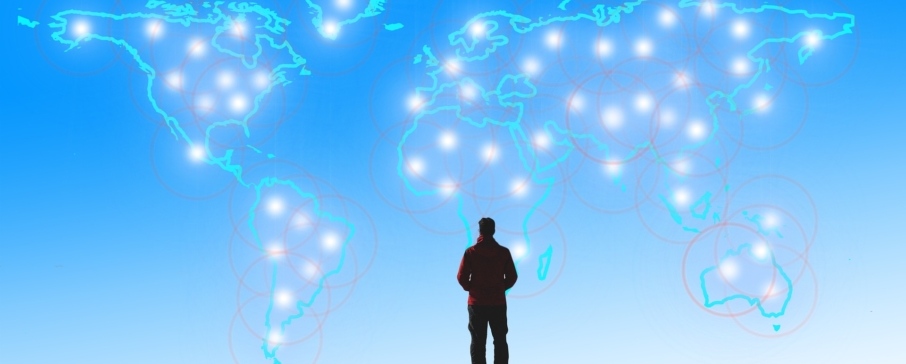 Au nom de nos membres fondateurs, nous sommes heureux d'annoncer le lancement d'ENRICH GLOBAL le 1er janvier 2021 !
ENRICH GLOBAL est une association à but non lucratif dirigée par ses membres, dont l'objectif est de contribuer au développement de l'excellence scientifique, technologique et d'innovation européenne, de renforcer la compétitivité de l'innovation et de favoriser l'internationalisation.
ENRICH GLOBAL construit un avenir pour la collaboration internationale en matière d'innovation en reliant les initiatives existantes, ENRICH et d'autres, et en apportant son soutien à la mise en place de programmes de collaboration durables. L'association regroupe également des services, des réseaux et des outils, rassemblant des membres experts intéressés à développer et à renforcer leur collaboration en matière d'innovation, en apprenant des autres et en partageant avec eux.
ENRICH GLOBAL bénéficie de l'expertise exceptionnelle de ses membres fondateurs, issus d'horizons et de lieux géographiques divers, avec des expériences dans les secteurs public et privé, ainsi qu'une connaissance approfondie des activités d'internationalisation.
Parmi les membres fondateurs, on compte :
– Organismes nationaux publics, centres ou fondations nationales publiques : ANPEI – Association nationale brésilienne de recherche et de développement des entreprises innovantes ; APRE – Agence italienne pour la promotion de la recherche européenne ; DLR – Centre aérospatial allemand/Bureau international du ministère fédéral allemand de la recherche ; FORTH – Fondation pour la recherche et la technologie – Hellas, Grèce.
– Cabinets de conseil et réseaux mondiaux de renom avec des centaines d'années d'expérience cumulée en matière de soutien à l'internationalisation de l'innovation : GAC Group (siège France) ; CIVITTA (siège Estonie) ; EAEC – European-American Enterprise Council (USA) ; EBN – European Business & Innovation Centre Network ; ENRICH in LAC – European Research and Innovation Centres and Hubs in Latin America ; EURelations (Suisse) ; RCISD – Regional Centre for Information and Scientific Development (Hongrie) ; et SPI – Sociedade Portuguesa de Inovação (siège Portugal).
Les membres d'ENRICH GLOBAL pourront accéder à l'expertise et aux connaissances des membres fondateurs et auront l'opportunité de faire partie d'une communauté forte qui est construite sur les principes de collaboration et de partage des connaissances.
Ensemble, nous soutiendrons la recherche, la science, la technologie, l'innovation, les entreprises et l'internationalisation en travaillant, en formant et en bénéficiant de l'expertise des entreprises, des chercheurs et des entrepreneurs innovants.
Des réseaux, des fournisseurs de services d'innovation publics et privés, des clusters, des incubateurs, des accélérateurs, des centres d'affaires et d'innovation, des autorités locales, régionales ou nationales, des chambres de commerce, des investisseurs, des universités, des organismes de recherche publics et privés et des organisations de soutien à l'innovation, du monde entier, pourront ainsi bénéficier de la valeur de l'association ENRICH GLOBAL !
Vous souhaitez donner une dimension mondiale à l'innovation européenne ? Rejoignez-nous ! Pour plus de détails, contact us!
Télécharger l'intégralité du dossier de presse :
https://group-gac.com/wp-content/uploads/2021/01/network-3434583_1920.jpg
1229
1920
akienga
https://group-gac.com/wp-content/uploads/2020/11/LOGO_GAC_GROUP-bleu-tagline-2-300x147.png
akienga
2021-01-27 13:33:06
2021-02-02 17:20:39
ENRICH GLOBAL contribue à mondialiser l'innovation européenne depuis le 1er janvier 2021 !