G.A.C. Group is an international consulting firm whose purpose is to accelerate innovation and performance of companies and territories for a responsible development and sustainable growth.
With its strong positioning on the entire innovation value chain, G.A.C. Group is pursuing its acquisition strategy and its growth ambitions.
EVOLY Consulting is a consulting firm in innovation financing.
For over 10 years, the mission ofEVOLY Consulting is to support start-ups, SMEs and large groups in their development by financing their activities, their innovations and their projects.
Based in Limonest, near Lyon, the EVOLY Consulting teams, composed of financial and scientific profiles, support clients in all sectors, and more specifically in the health and digital industries. 
Since its creation in 2012 by Arnaud Pougnier and Cédric Fosset, the company has been recognized for its values of high standards, excellence and proximity to customers. 
EVOLY Consulting's raison d'être is to contribute to the growth of companies through a support adapted to all stages of development of companies, in response to environmental and societal challenges of different sectors.
The company's consultants thus embody a consulting approach that reconciles performance and pragmatism by promoting the development of human capital and monitoring customer satisfaction.
This new collaboration strengthens G.A.C. Group's position as a major player in the development and competitiveness of companies and territories and provides an opportunity to accelerate its strategy through the development of complementary assets in the following areas
- Strengthening its position as a strategic innovation consultant for companies; 
- The combination of specialized skills in public and private financing strategies and mechanisms.
To write this new chapter of the company's development and to ensure the continuity of its missions, all EVOLY Consulting's collaborators join the G.A.C. Group's teams and the two founders, Arnaud Pougnier and Cédric Fosset, become shareholders in the company's key management team. 
Through this strategic collaboration, driven by aligned visions and shared values, G.A.C. Group reaffirms its raison d'être: 'Innovation & Performance for Impact' in order to accelerate the scope of its activities and to better support companies and territories in their societal and environmental challenges.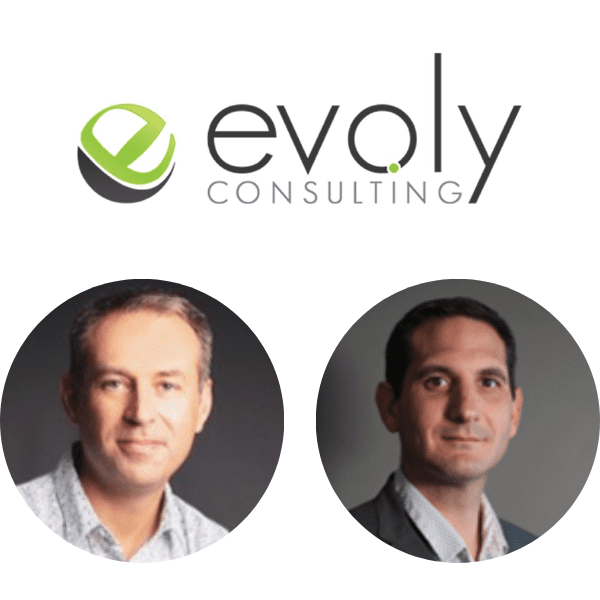 "We are delighted to join G.A.C. Group to allow EVOLY Consulting to continue its development alongside a dynamic, welcoming and recognized team in the field of innovation financing. Thile continuing to support our customers, we will aim to to bring our contribution and our motivation to implement the numerous synergies identified between our two structures and to achieve the objectives of G.A.C. Group. As always, we will rely on the strengths that have been the foundation of our growth to date: Enthusiasm, Proactivity and Quality of support.
Arnaud Pougnier and Cédric Fosset
Founders of EVOLY Consulting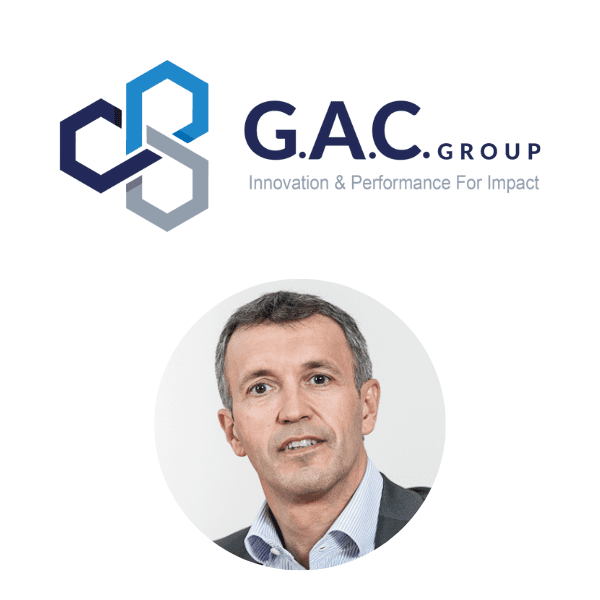 "I am very proud of this new collaboration between G.A.C. Group and EVOLY Consulting. I am delighted to welcome new talents with strong financial and scientific expertise who will reinforce the quality of our teams. We share the common ambition to offer a durable added value to our customers in the same spirit of quality, confidence, requirement and excellence. This cooperation allows us to broaden our positioning and strengthen our contribution to the positive impacts of innovation in response to the societal and environmental challenges of companies and territories, particularly in the AURA region.
This combination is perfectly aligned with our raison d'être 'Innovation & Performance for Impact' and marks the first step in G.A.C. Group's strategic acquisition plan after the integration of Bpifrance and GENEO Capital Entrepreneur in July 2022." 
Christophe Boychev
CEO G.A.C. Group
Created in 2012 by Arnaud POUGNIER and Cédric FOSSETEVOLY Consulting has become an actor in the of innovation in Auvergne Rhône-Alpes. Today, it is a structure of a dozen employees, present with its customers throughout France. EVOLY Consulting is a specialist in the fields of Health and Digital, with companies of all sizes around 4 areas of expertise :
- Public financing of innovation
- Taxation of research and innovation
- Private financing of companies
- Innovation consulting
EVOLY Consulting
Cédric FOSSET PHONE NUMBER : +33(0)4 78 33 17 54 | cfosset@evoly-consulting.fr
GAC Group
Sofia DA SILVA PHONE NUMBER : +33(0)1 73 00 11 01 | sdasilva@group-gac.com