G.A.C. Group supports retail players in their innovation strategies, performance objectives and positive impact on society and the environment.
Whether in department stores, supermarkets, hypermarkets or chain outlets, Whether it's shopping malls or small, family-run boutiques, the retail industry is evolving in a profoundly changing environment.
Responding to consumer needs
Linked by essence to the end consumer, the retail sector is at the forefront of changes in consumer habits and customs. From the desire to responsible consumption the multiplication of sales channels, we are witnessing a major transformation of the consumer who is forcing manufacturers to reinvent themselves to stay in the race. Sustainable growth belongs to those who demonstrate the greatest resilience, agility, creativity and mastery.
The shields raised around Fast Fashion and the awareness of its harmful effects on the environment have profoundly altered consumer behavior. Visit consuming locally is no longer a trend reserved for the elite. We're now looking to consuming better and sustainably. The quest for proximity, which encourages consumers to turn to local shops and other solutions such as the drive-through, is making progress, nibbling ever more market share away from shopping centers and hypermarkets. These new challenges force manufacturers to adapt to new consumer expectations while remaining competitive.
A market shaken by numerous crises 
Heavily impacted by the Covid-19 crisis and affected by galloping post-crisis inflationIn order to resist, industry players need to adapt.  
The a shift from impulsive consumerism to responsible consumptionHowever, the new opportunities that retail players must seize.
If it presents itself globally as a genuine growth lever, digital technology also requires adaptation, investment and the implementation of strategies to meet market expectations.
How is digital innovation helping to revolutionize the retail market?
Adapting to new consumer habits
E-commerce is one of the most striking innovations in retailing. Although already launched before the health crisis, the latter has massively accelerated the adoption of online shopping. The explosion of digital distribution channels has opened up a myriad of opportunities for brands to offer their products. This is how the Digital Shelf came into being, and how omnichannelity became the watchword. 
With digital, the in-store experience is becoming increasingly rare. So you have to be creative offer a unique experience and offer something more than the products and services available online. Hybridization of purchasing paths is an undeniable way of offering customers a personal touch.
New innovations such as AI and the metaverse are shaking up the market and inviting retailers to question their methods and organizations. 
How can we adapt our in-store sales force and improve the customer experience by streamlining the customer journey? How to integrate sustainable practices while remaining economically profitable? How to implement an effective omnichannel marketing strategy? What investments are needed to make the digital shift? How can we win the loyalty of increasingly demanding customers?
Everyone is asking the crucial question: how can we move from a "brick and mortar" model to a "click and mortar" model, without altering the user experience and while remaining competitive?
Digitization at the heart of the entire value chain
More than omnichannel, unified commerce is a strategic challenge for today's and tomorrow's retailers. This user-centric" vision which aims to centralize management of the entire chain on a single platform, offers a better shopping experience. Data collection via unified commerce makes it possible to more detailed analysis of purchasing paths, a better customer knowledge and their habits enabling brands to build tailor-made programs and offer a perfectly integrated experience.
Finally automation and digitization of the supply chain (robotics, machine learning, automated factories, etc.). is becoming a strategic challenge for boosting productivity and profitability.
Our teams advise you in your search for financing to ensure this transformation goes smoothly.
French government support for innovation in the retail sector
The State French government particularly supports companies developing new technologies through R&D and innovation financing schemes such as tax credits (CIR and CII) or even public aids and subsidies that the government's major acceleration strategies, such as " Artificial intelligence ".
Financing innovation in the digital retail sector also involves valuation of intellectual property assets such as copyrighted software through the IP Box tax regime.
How Europe is encouraging innovation in the retail sector
European fundingthrough the Horizon Europe Programare also involved in the support for research and innovation.
Open innovation and co-innovation to create new market opportunities
In addition to financial assistance, companies in the retail sector can also accelerate their innovation projects by using open innovation and co-innovation for set up partnerships public-private and to bring out new ideas or market opportunities (new distribution channels, artificial intelligence, new consumer expectations, etc.).
Innovation diagnosis to analyze your innovation strategy and align your growth strategy
In order to implement an effective and constructive innovation strategy, major national and international retailers need toalign their growth strategy with their capacity for innovation. A innovation diagnosis can be a solution to implement for highlight the key success factors of a sustainable innovation strategy.
G.A.C. leverages its industry experience to help you implement your projects through a comprehensive offer to innovate, perform and be part of a responsible approach.

Our multidisciplinary team, composed of engineers and doctors, has been advising and assisting players in the industry for more than 20 years in their innovation projects, from the idea to the market launch, including the search for financing.
How can mastering your HR policy be a lever for growth in today's and tomorrow's retail industry?
In order to keep pace with the development of new continuous uses and changing traditional models, retailers need to exploit all the levers they can to accelerate growth and increase profits.
As the company's primary resource, human resources alone are a lever for growth still under-exploited for guarantee your company's profitability.
Control and anticipate your occupational injury rates
A risk prevention policy coupled with optimized management of your occupational injuries will improve your employees' quality of life at work, while reducing your costs.
Our consultants, specialists in Social Security Law, have been advising you in the management of your claims for over 20 years. In addition to consulting, G.A.C. has developed AT Advancea powerful, intuitive control solution for simplify and secure the administrative management of your occupational injuries. 
Controlling your social charges
Manage your HR indicators
Because we are convinced that HR indicators monitoring through high-performance digital tools is a driving force for increasing the efficiency of your teams, we offer a a complete HR decision-support solution.
The D2BI business intelligence solution allows our customers to manage their human resources, on all their sites: absenteeism, entry-exit, gender equality, etc. Using highly granular indicators, your HR teams can make decisions adapted to the realities of the company.
For 20 years, G.A.C. has been supporting major players in the retail sector, working closely with them to address their issues and transformation challenges. With solid experience in HR performance built on the technical expertise of our legal consultants and the development of powerful digital analysis tools, we offer dedicated support to meet the challenges of your sector.
To what extent is controlled taxation a strategic issue for retail companies?
Taxation of innovation is a first lever for preserving the cash flow of companies in the retail sector. Faced with complex tax arrangementsto jurisprudential developments and changes in your business cycle, it's not always easy to understand the mechanisms for rationalizing your tax expenses.
How can you anticipate local tax expenses?
The economic weight of your tax expenditure can be colossal for a retailer.
More than ever, you need solid, reliable cash management to help your business grow.
The various mechanisms for reducing your tax bill and increasing your cash flow
G.A.C has developed a complete range of services to reduce your tax burden and meet your challenges in a number of ways:
local taxation
(property tax, business property tax, business value added tax),  
energy taxation
(TICFE, TICGN, TURPE, CEE), town-planning taxes (development tax, archaeology tax, office creation tax), the
contributions (C3S, etc.)
and the
ancillary taxes
(tax on offices and commercial surfaces, TASCOM for retail businesses of over 400 m² with annual sales excluding tax of at least €460,000). Finally, thanks to our
site survey
(advice on the choice of location based on taxes), we support you in your real estate projects to optimize your expenses.
Our tax consultants offer a support throughout your property investment and restructuring projects (
declarative assistance, budgeting etc.)
for secure local taxes.
You have received a TF/CFE audit notification from the tax authorities?
Our team will accompanies during tax audits
to secure your rental values and reduce your additional contributions etc.)
For over 20 years, our tax consultants have been working with our retail industry customers to diagnose, secure, optimize and rationalize their local and energy tax expenses. They are able to support company directors of all sizes, as well as their management and/or functional teams (CFO, CFO, Tax Department, Legal Department, etc.) in all business sectors. From monitoring to litigation, in partnership with law firms, they can help you manage your tax expenses.

"We are very satisfied with the support and the handling of D2BI which is a very intuitive tool. We used to waste a lot of time extracting data from our payroll software, compiling data, which resulted in a loss of information reliability, and we had little visibility on certain indicators. This BI tool perfectly meets our needs: saving time thanks to a quick deployment, having access to reliable information in real time, and being supported when needed on subjects around DSN, Social Reports and HR Reporting.
Administrative and financial director, at E.Leclerc (Plerin)
Support in the implementation of our Business Intelligence tool for the management of HR indicators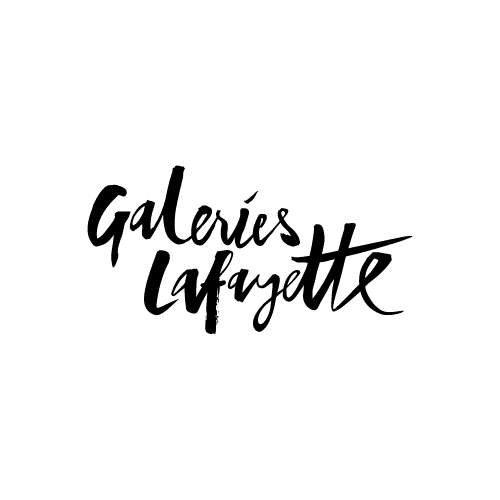 "To facilitate our management of occupational accidents, G.A.C. Group advised us to use the ATAdvance software, which above all allows us to process occupational accident declarations uniformly in each of our stores. Thus, we can more easily analyze the causes both locally and nationally. Our employees who interact directly with G.A.C. have a better understanding of the declarations. These exchanges are obviously a first means of developing the skills of our teams in charge of these issues. In order to master the whole range of occupational risk issues, our Senior Consultant in Occupational Risk Management at G.A.C. GROUP, has conducted training sessions on occupational risk management for the HR community. We are delighted with the partnership and the work accomplished! We have new challenges to take up together, that of systematic use of the tool, but also of continuing the training of the players concerned. We have every confidence in G.A.C.'s expertise in these projects.
Head of Workplace Safety & Disability - Galeries Lafayette
Professional risk management support with our AT Advance platform