Everything you need to know about DSN!
Did you know? Last July, URSSAF updated its DSN Urssaf declarative guide, designed to help companies ensure the reliability of data transmitted via DSN. A reminder of the strategic nature of this data, and the absolute necessity of knowing how to make it reliable!
Would you like to learn more about how to make your DSNs more reliable? Are you aware of the potential of DSN data, but don't know how to make the most of it?
This special folder is for you!
By downloading it, you will discover :
An article on the 5 reasons to make your DSN more reliable: In this article, discover the advantages of a quality DSN!
An infographic: "DSN: What's new between now and 2024?" Anticipate all the changes to come thanks to our infographic that relates the future changes linked to DSN.
Two customer testimonials: Watch our video testimonials from Securitas and VPK and find out why they put their trust in us.
Unlimited access to the Bpifrance Université training replay: have access to our latest training course "DSN: why is it essential to master it?" You'll find case studies and valuable advice from our experts.
A knowledge test : test your DSN knowledge in just a few clicks. You can continue the discussion with one of our experts by making an appointment following the test. For the more expert, test your knowledge of DSN compliance.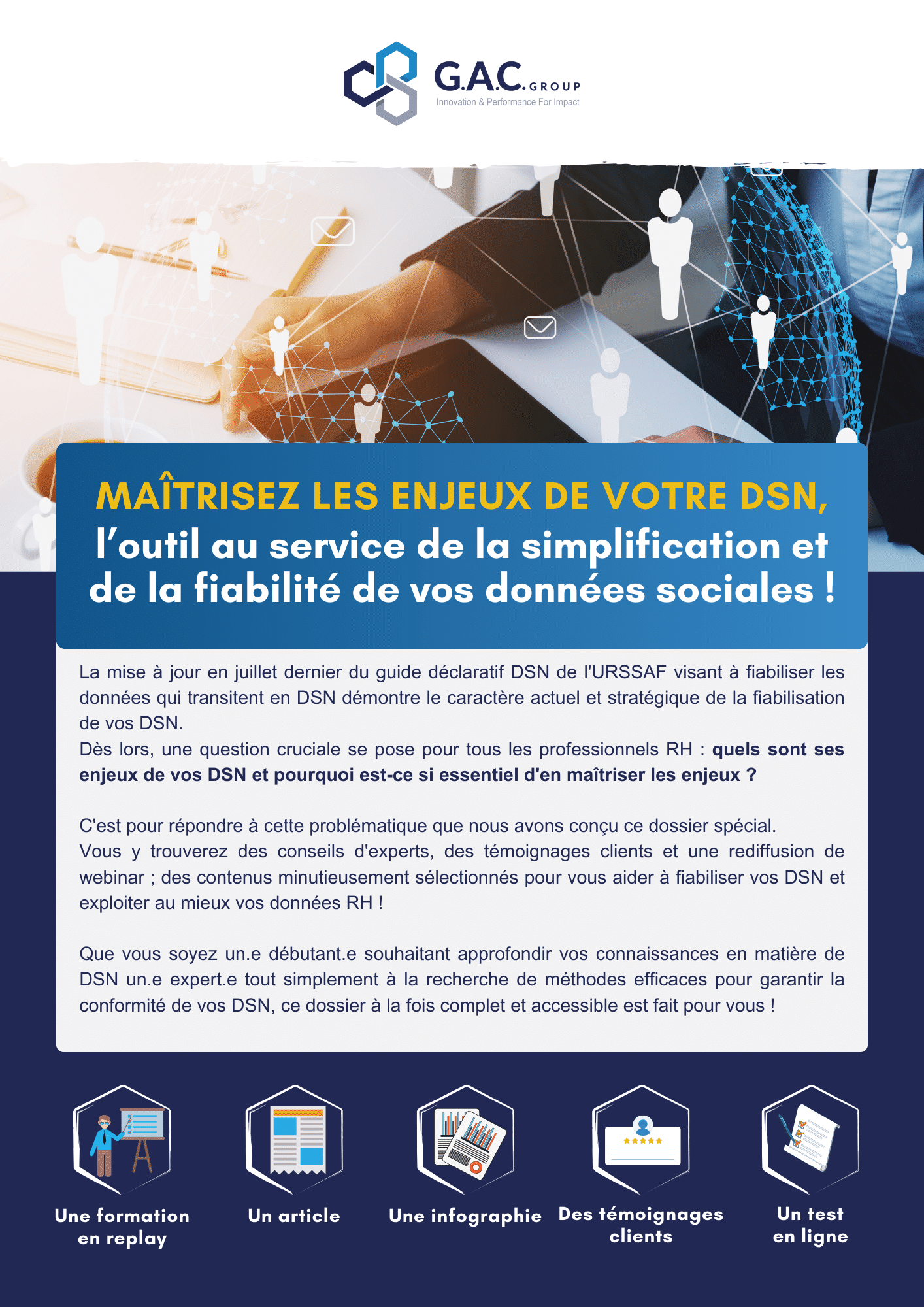 To receive it, simply fill in the form below.
Would you like to assess your knowledge of DSN?
Take our quiz now!
Improve your social performance by using your DSN data with D2BI, your HR management, analysis and reporting solution!