GAC Group pursues its external growth strategy with the acquisition ofideXlab, a company created in 2011 to facilitate innovation through simplified access to information and knowledge and thus contribute to the dialogue between the scientific community and the industrial world.
With this acquisition, GAC Group aims to accelerate the development of its innovation consulting activities with its start-up, SME, ETI and Key Account clients by offering a digital offer complementary to its services. ideXlab employees, passionate about industry and technology, have developed the company to 'open up' innovation between countries, cultures, sectors of activity and fields of knowledge. This purpose is achieved through a platform software based on 'Natural Language Processing', 'Data Mining' and 'Machine Learning' technologies allowing research, use and sharing
optimally using web resources and specialized databases.
The ideXlab platform serves the following purposes:
Quick and reliable access to the state of the art and to scientific knowledge and
technologies through reliable databases,
A structuring of knowledge facilitating sharing and co-innovation,
A problem-solving module, allowing you to formulate a problem and find the
experts by benefiting from the skills that will save our customers precious time,
Acceleration of technology transfer: the platform makes it possible to find new
applications and sectors that need it,
Identifying, simplifying and accelerating contact through the platform.
As part of the strengthening of its position as a global player in innovation and the acceleration of its digital strategy, this merger represents an opportunity for G.A.C. Group to develop complementary values in its offers of innovation funding and also its services of Marketing andOpen Innovation, thus reinforcing its raison d'être: Innovation & Performance for Impact.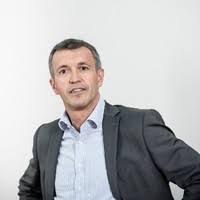 Christophe BOYTCHEV – Managing Director GAC Group
"I am very proud of this collaboration which is materializing today between GAC Group and ideXlab. This acquisition allows us to strengthen our expertise and opens up new opportunities for us through the combination of complementary value offers. The integration of ideXlab's skills within our group is an additional asset to enrich the scope and quality of our services to our customers and more particularly through a digital offer to meet the challenges of acceleration. innovation and development of business competitiveness and regional attractiveness".
Jean-Louis LIEVIN – Founder ideXlab
"The ideXlab team is pleased to join GAC group and is delighted to be able to exploit the synergies between our respective activities. Business innovation
is reaching a stage where digitalization is becoming a key element of competitiveness, regardless of their size. GAC group's know-how in the field of financing, marketing and support for innovation projects will be able to benefit from the power of the ideXlab open innovation platform: simplified access to technological information and science, networking with millions of experts and companies around the world, accelerating innovation processes, setting up innovation performance indicators. This collaboration will reinforce the benefits and value brought to our customers and our teams. »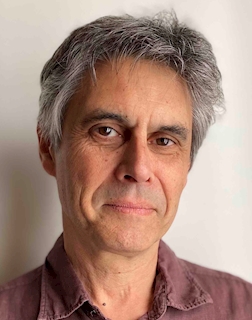 In regards to