Performance and Innovation are the main challenges for the public sector in addressing the challenges of ecological, societal, digital and industrial transitions and creating positive and lasting socio-economic impacts.
There are many transformations to accompany the evolution of mutations and practices:
Modernization and efficiency public policies,

Search for

attractiveness

territories, 

Control of the leversperformance improvement,

Innovation in transformation strategies and programs,

Support and

Skill developpement,

Passage to nominative social declaration (DSN) for the public service.
In this context, the current crisis reinforces the urgency of these transformations.
The sector's efforts are primarily focused on the challenges of this new phase which is beginning: that of Revival and Reconstruction.
The complementarity of the two private and public worlds is a strength and a wealth for our society and our economy. Emphasis is placed on the synergy of all stakeholders and ecosystems to create levers of societal value and development of the local economic fabric for our territories and our businesses.
The objective announced by the government today is to " building the France of 2030 »By offering sustainable rebound opportunities thanks to the investment made in our economy. 

FRANCE RELAUNCHES
€ 100 BILLION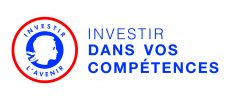 PIA 4
€ 20 BILLION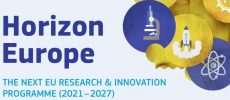 EUROPE HORIZON
€ 100 BILLION
The ambition of the launch of Recovery plan is strong in two respects: by the size of the amounts committed and by the declared desire to carry out in-depth transformations. It is transform 'risk into chance and the crisis into opportunities' by investing in sectors which create jobs and which are promising for today and tomorrow.
The objective is to return to the pre-crisis economic level in 2 years.
This structuring and ambitious plan, endowed with 100 billion budget euros over two years, is built around 3 priorities: ecology, competitiveness and social and territorial cohesion.
It will also benefit, for 25% of amounts, specifically for VSEs and SMEs (which represent 1/3 of the turnover of French companies).
In addition to the PIA4 / 4th Future Investments Program was launched to support Innovation: 20 billion euros over 5 years of which more than half mobilized for economic recovery, a substantial reinforcement of the government stimulus plan. 
This program aiming to accelerate innovation in all sectors with dstrategic and priority investments and to invest in thestructural funding for higher education, research and innovation.
The European Commission contributes around 40 billion of the entire financing of the Recovery Plan.


Other sources of European funding are being implemented. Specifically, the next European Union investment program (Horizon Europe) for research and innovation is entering a new programming period (from 2021 to 2027). The proposed envelope is € 100 billion.
The spirit of the program is to build a sustainable, equitable and prosperous future with 3 main objectives:               
            Fight against climate change ;

       

            Help achieve the objectives of sustainable development

 ;

   

                     

Strengthen the competitiveness and growth of European territories.