Initially intended to simplify the administrative management of payroll, DSN brings with it new challenges for companies, and more particularly for HR departments.
Your DSNs are a goldmine of information, but also a black box in terms of exploitation. How do you decipher this txt file to extract intelligible, usable data? How can you ensure that the information entered in payroll is consistent with that declared in DSNs for organizations? How can you ensure the integrity of the data declared in your DSNs? How can you make the most of all the data collected?
These are issues of the utmost importance to Human Resources Departments, as the impact of an error can be significant for your company, both in human and financial terms.
In collaboration with our partner Digital DSN BIWith D2BI, we offer you one of the most powerful solutions on the market for managing your HR indicators based on data declared in DSN and ensuring compliance with organizations.
Reduce your data collection and consolidation time by 90 % and improve your social performance management!
69 % HR staff said they spent at least half their time
of their working time to administrative tasks
to the detriment of higher value-added tasks
for employees.
What if your monthly DSN declarations allowed you to retrieve consolidated, usable data in a single click? That's what D2BI offers you. All you have to do is load your DSNs into the tool. For the rest, let the power of our tool do the work. 
Thanks to over 500 indicators, you can benefit from a wide range of information, from group to employee level. Say goodbye to hours of searching and reprocessing information to extract usable data!
D2BI helps you decipher your DSNs
Although they contain key information about your employees, your DSNs are difficult to decipher due to their format and complexity.
Thanks to the Qlik Sense technology on which D2BI is based, you will go from Txt files that are difficult to interpret to dynamic, synthetic dashboards that give you a 360° view of your company's HR health You'll find all your HR indicators at a glance: headcount, compensation, absenteeism, inclusion, professional equality, entry-exit and much more... in other words, all your HR indicators at a glance. 
Because your time is precious, simplify your life by automating your HR reporting so that you can focus fully on implementing actions to improve your employees' well-being and productivity.
Your mandatory HR reports on the fly with our management solution
As the HR function has to keep pace with legal and regulatory obligations, it's essential to have a tool that allows you to integrate new developments quickly and at no extra cost. Which DSN should be used to integrate DOETH? Apprenticeship tax? Or additional contributions? You no longer need to worry about this, as the tool is continuously updated to meet legal requirements.
Supported by legal and regulatory monitoring carried out by our consultants, the D2BI solution provides indicators that respond to changing needs, at no extra cost.
Automate your mandatory reports
Automate the creation of your mandatory reports in just a few clicks, with reliable data: BDESE, Bilan social, Index égalité professionnelle, BOETH, among others.
Ready to use, report templates are designed to meet legal requirements, while allowing your teams to make modifications easily. To go one step further, D2BI offers you the opportunity to generate optional reports that are very useful to your teams, such as the HR cockpit which is an easy-to-use, one-click 360° view of your HR operations month by month using various indicators. D2BI also lets you easily obtain the Bilan Social Individuel (BSI), individualized follow-up of your employees (benefits, career path, remuneration) who enables you to enhance your salary and social policy, and helps reinforce your employer brand in the eyes of your employees.
At G.A.C. Group, we are convinced that capitalizing on the HR data collected from your DSNs is the keystone of an efficient HR strategy. That's why we make it a priority to ensure the reliability of your DSNs, so that you can meet your obligations and take full advantage of your data to improve your social performance.
An HR management tool that prioritizes the reliability of your data!
We have found that our customers significant discrepancies between the amounts declared by the employer and those recalculated by the social security bodies.
One of the main advantages of D2BI is that it feeds only your DSNs, i.e. your official declarations. If an anomaly is detected, you'll quickly be able to identify the cause, so that you can regularize your blocks as quickly as possible. Also designed to help you make your data more reliable, the "DSN Quality Controls" module enables you to check blocking and non-blocking anomalies in DSN VAL, inter-block data consistency, aggregate versus individual data, and finally to obtain corrective suggestions for your payroll settings. D2BI is an indispensable tool in our support for DSN compliance.
The solution enables you to ensure compliance with collecting bodies concerning the declaration/payment of your contributions (URSSAF, MSA, Mutuelles et prévoyance, AGIRC et ARRCO etc.) and to guarantee your employees' rights as far as possible. simply possible.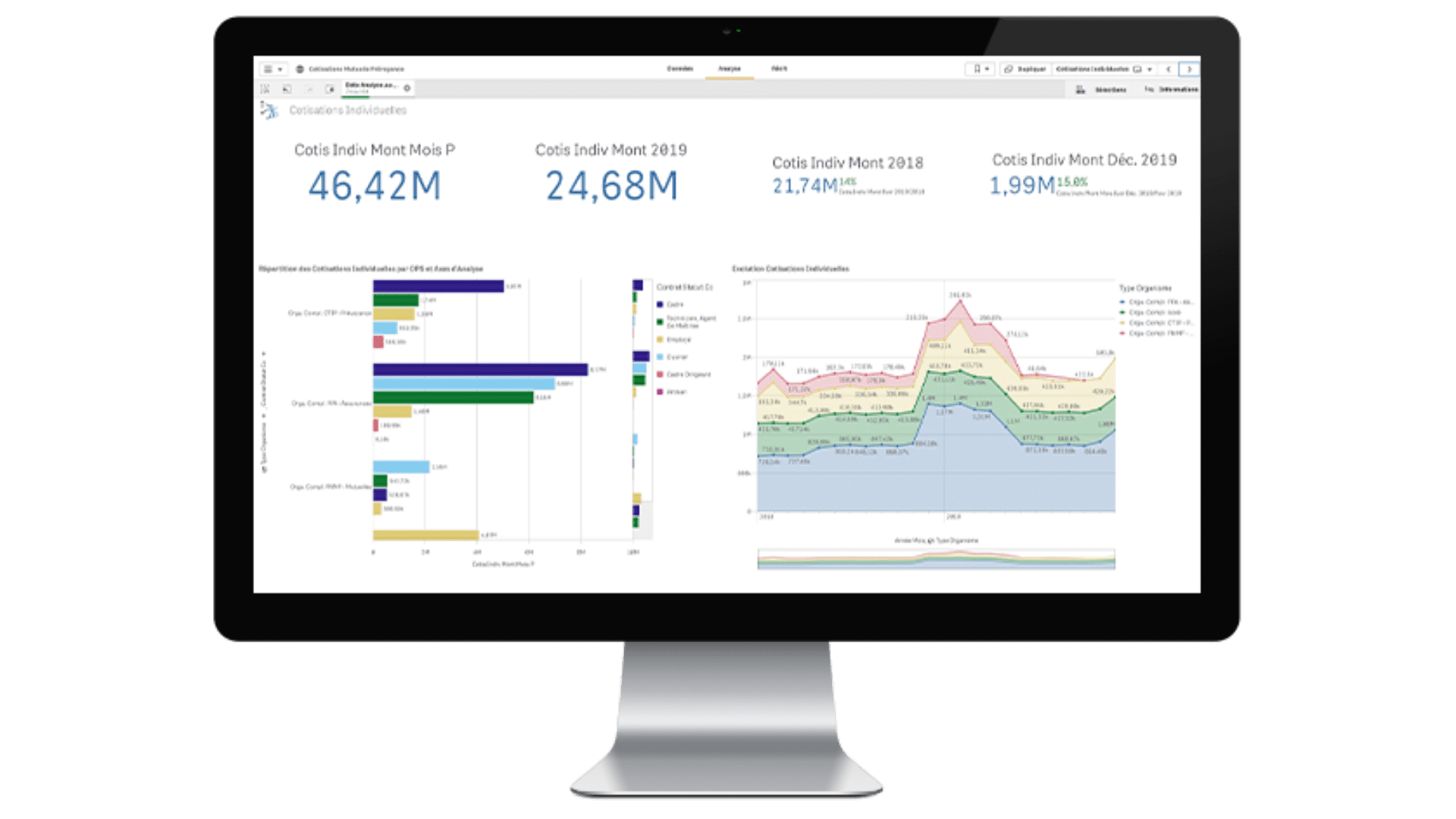 Our payroll and DSN experts train and advise your teams (HR, Payroll, Controlling, General Management, etc.) on a daily basis, to provide you with the levers you need to boost your company's productivity and efficiency.
of D2BI users in 2022 would recommend the solution
overall satisfaction rate in 2022 for all our services
obtained on the technical skills of our HR performance consultants

"We are very satisfied with D2BI's support and user-friendliness, as it is a very intuitive tool. We used to waste a lot of time extracting data from our payroll software, compiling data, which resulted in a loss of information reliability, and we had little visibility on certain indicators. This BI tool is the perfect answer to our needs: to save time thanks to rapid deployment, to have access to reliable information in real time, and to be supported when needed on subjects such as DSN, Social Reports and HR Reporting".
Administrative and financial director, at E.Leclerc (Plerin)
Support in managing HR indicators with our D2BI solution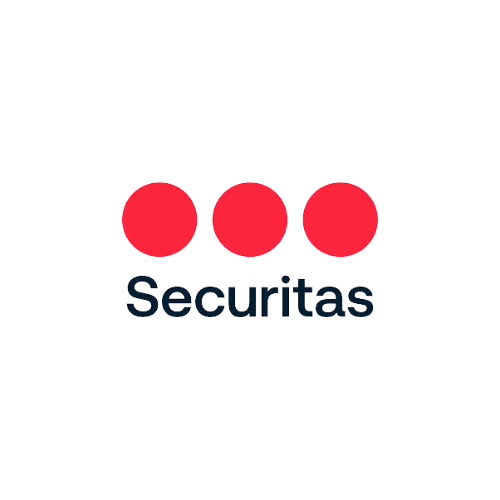 "The availability of the experts, their sense of pedagogy, the fact that training is included in the service and the hours of advice. The availability of the experts, their sense of pedagogy, the fact that there are training actions included in the service and consulting hours."
Support in managing HR indicators with our D2BI solution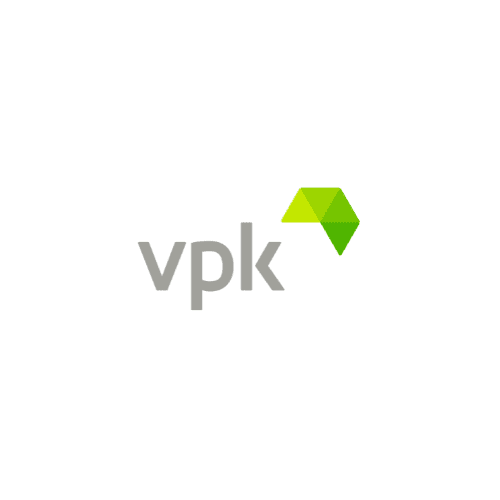 "D2BI is a very pleasant and intuitive tool! We've saved time and made our analyses more efficient. The G.A.C. Group experts provided us with excellent support in getting started and deploying the system at each site. They're always ready to listen and help us, and we've always had answers to our needs."
Support in managing HR indicators with our D2BI solution