MAXIMIZE YOUR CHANCES OF SUCCESS!
THURSDAY, SEPTEMBER 2, 2021 from 11:30 a.m. take part in our webinar dedicated to the i-Nov innovation competition.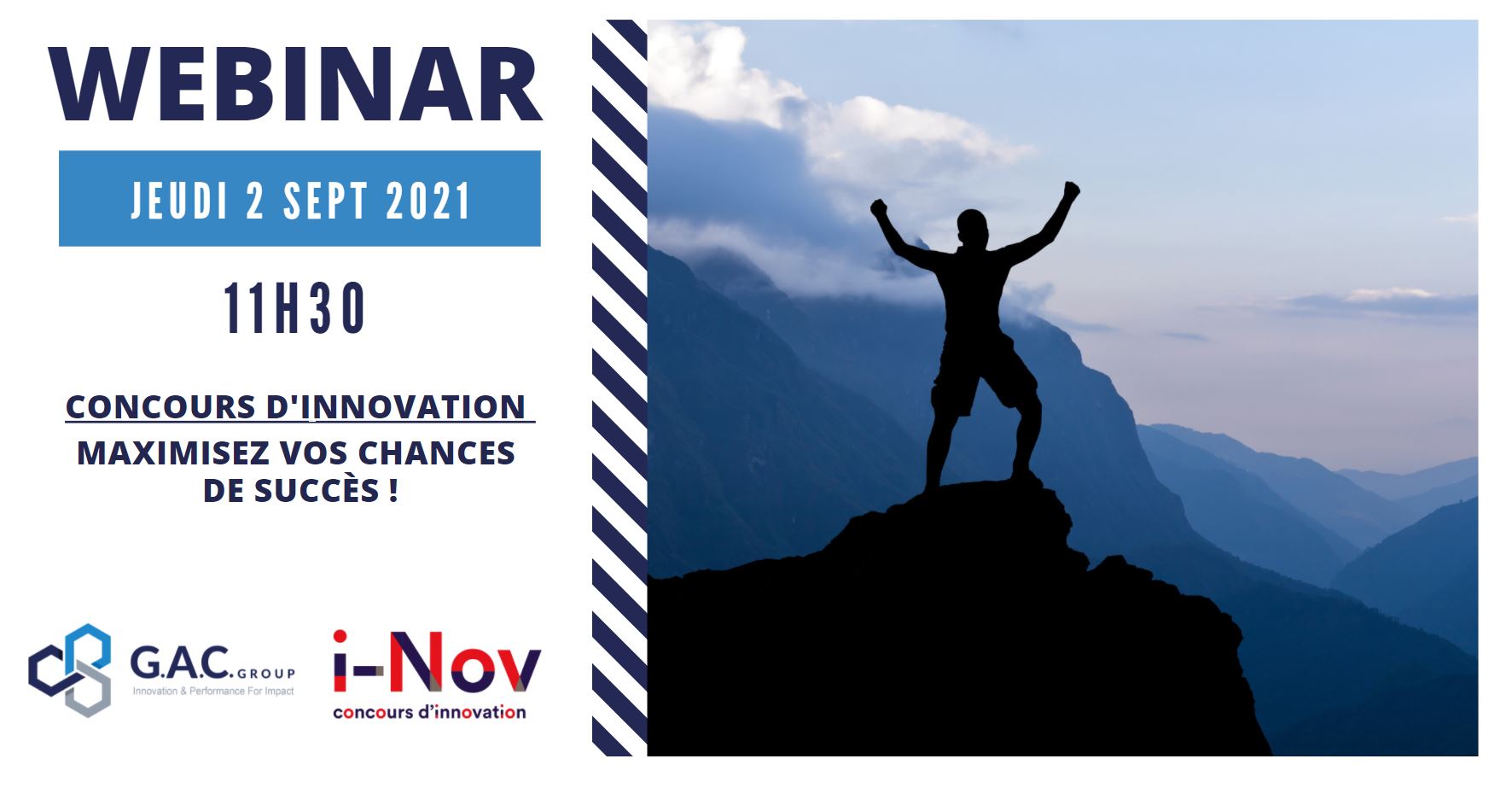 The search for public funding is an essential step in the development of innovations carried by companies in our territory. The financing strategy of an innovation project fits into a complex ecosystem that is often difficult to control.
The I-Nov innovation competition is a support mechanism funded by the Future Investments Program (PIA) which aims to select innovation projects with high potential for the French economy.

The 8th wave of the competition has been open since July 29, 2021 and will close on October 5, 2021. There is still time to apply!

We invite you to send you all the information relating to this system: expected projects, eligibility and selection criteria, instructors' expectations, financing methods.

You will benefit from the insight of our public financing experts on the subject as well as their feedback